Careers
At AngloGold Ashanti, our goal is to develop people and encourage a workplace that allows every person to contribute, learn and flourish. The success of our business is tied to the well-being of our employees.
AngloGold Ashanti offers full-time bursary assistance, work exposure, vacation and graduate training.
Opportunities for students are cyclical and are available from time to time. Be sure to follow us on LinkedIn.
Privacy is important to AngloGold Ashanti and we are committed to complying with applicable data protection and privacy laws in relation to your use of our Careers Portal. Any personal information that you provide via the Careers Portal and the ATS will be used and retained in accordance with this Privacy Policy.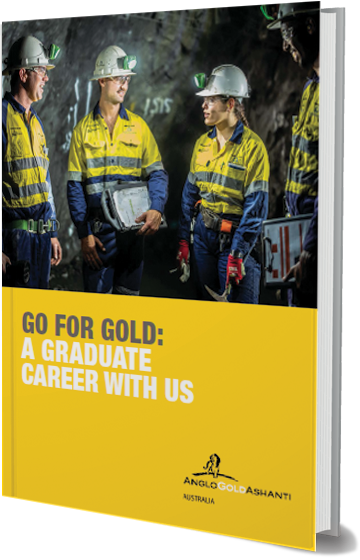 Australia Region Graduate Programme
As future industry leaders, we recognise the potential graduates bring to the organisation and join as valued members of our team.