Geita, Tanzania
Geita, one of AngloGold Ashanti's flagship mines, is located in north-western Tanzania, in the Lake Victoria goldfields of the Mwanza region, about 120km from Mwanza and 4km west of the town of Geita.
Ownership
100%
AngloGold Ashanti
Mineral Resource
Gold production
All-in sustaining costs
Capital expenditure
Workforce
Overview and locality
Geita Gold Mine (GGM) is wholly owned by AngloGold Ashanti and sources ore from Nyankanga open pit and from two underground mines (Star and Comet as well as Nyankanga) in 2020.
Geita has an established 5.1Mtpa CIL processing plant capable of processing hard ore. It also has an established tailings storage facility. A full workshop facility is in place to support the maintenance of heavy mining equipment and all light support equipment. Additional support infrastructure includes a mine village, medical clinic, mine store, administration buildings and airstrip.
The underground mining method used at Geita is a combination of Longitudinal Open Stoping (LOS) and Transverse Open Stoping (TOS).
A brief history
In 1936, the first Geita deposits were discovered and by 1966, three mines had produced almost 1Moz of gold.
Ashanti acquired the project through acquisition of Cluff Resources in 1996 and in early December 2000, Ashanti reached an agreement to sell AngloGold a 50% interest in Geita for $324 million. AngloGold added its neighbouring Nyamulilima Hill deposits into the JV company.
In 2004, the merger of AngloGold and Ashanti resulted in the operation being wholly run by AngloGold Ashanti.
In 2015, a decision was taken to go underground at Star and Comet and the underground development started in 2016.
In 2017 the Nyankanga underground operation commenced and in 2020 the Geita Hill underground commenced and is scheduled to ramp up to full production by the end of 2022.
The Nyankanga open pit, the only remaining operating pit at the time, was mined to completion in September 2020. In April 2021, the Nyamulilima open pit commenced operations.
ESG statistics 2022
Total recordable injuries frequency rate
0.00 per million hours worked

Community investment
$4.584m

Reportable environmental incidents
0
Water use
4,621ML

Water use efficiency
0.81kL/t

Energy consumption
3.57PJ

Energy use intensity
0.63GJ/t

GHG emissions
234kt

GHG emission intensity
47kg/t CO2e

Rehabilitation liabilities
$67m

Related stories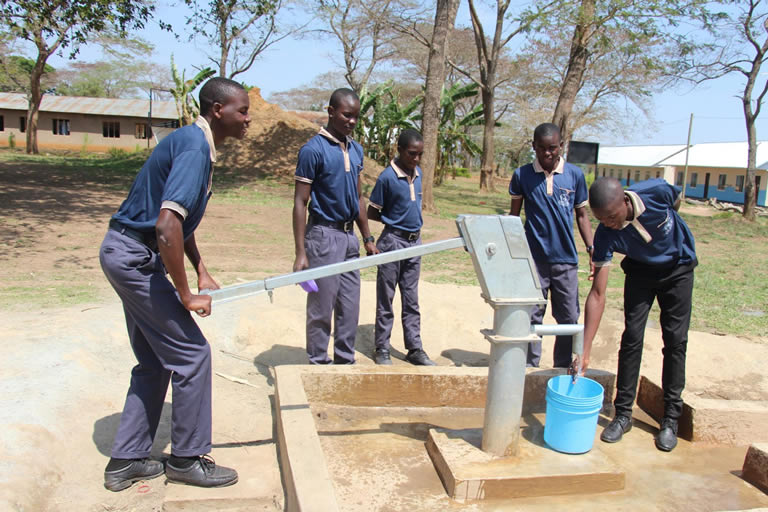 Geita builds essential high schools in Tanzania
In the second half of 2021, Bugando and Kamena Secondary Schools, the first government high schools in Tanzania's Geita District, admitted their first cohort of form five students for the 2021/2022 academic year.
Geita mine builds a community policing team
The establishment of the community policing team at our Geita gold mine in Tanzania fulfils a number or our sustainability objectives.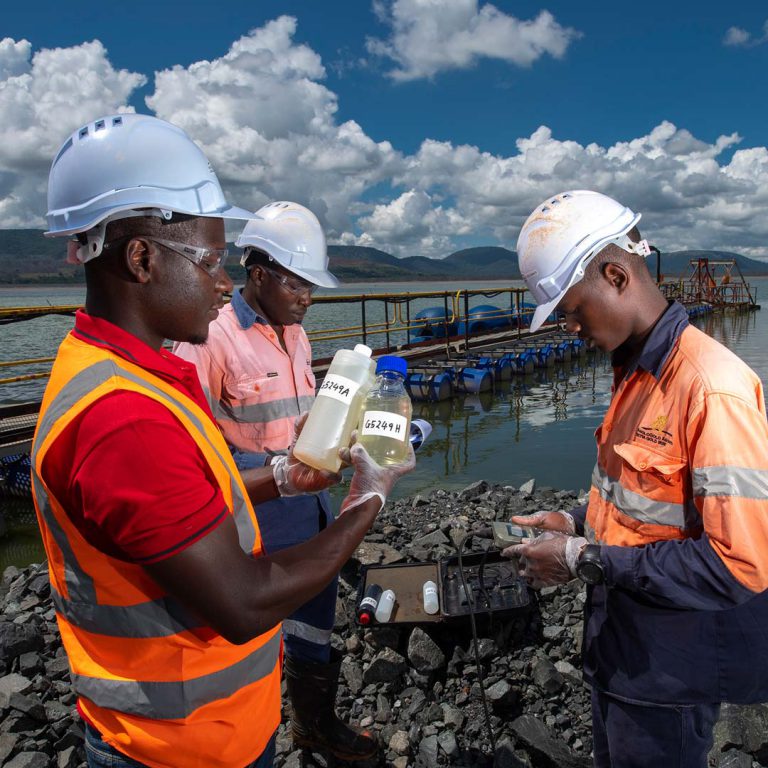 In-situ water remediation at Geita
AngloGold Ashanti is rolling out a novel in situ water remediation project at its Geita mine in Tanzania, working with a local Tanzanian/German joint venture partner that will use a process where naturally occurring bacteria directly remediates sulphate in groundwater.