Energy & climate change
Climate change is one of the critical global challenges of our time. The impacts of climate change are already being felt, from changes in weather patterns, evolving regulation and stakeholder expectations, and shifts in technology.
AngloGold Ashanti is proactive and transparent in minimising current and future climate risks. We work to strengthen the climate resilience of our business and our value chain partners, our host communities and the environment in which we operate.
Our Climate Change Strategy aims to deliver measurable progress, focus our actions, and demonstrate our commitment to proactive, holistic, sustained and transparent action on climate change. To achieve this, our Climate Change Strategy adheres to five key Principles:
Ensure that our core values of Safety, Dignity and Respect, Diversity, Accountability, Communities and Environment are upheld through actions arising from the Climate Change Strategy

Maintain external commitments where we are a signatory, including the ICMM's Mining Principles, the ICMM's Position Statement, the WGC's Responsible Gold Mining Principles and the UN Global Compact

Take a holistic, long-term, life-of-mine and systemic approach to managing climate risks that includes aspects 'beyond the fenceline', including supply chains, communities and ecosystems

Use the latest science-based data, information and knowledge to support decision-making

Disclose in line with the recommendations of the the Task Force on Climate-related Financial Disclosures (TCFD)
Climate Change Report 2020/21
Our first Climate Change Report explains how we are managing the impacts of climate-related risks and opportunities to maintain operational and financial resilience under different climate-related scenarios.
Policies and standards
Our performance
AngloGold Ashanti set its first emissions reduction targets in 2008, which were met in 2018 and as a result, carbon intensity has reduced by 47% and overall emissions have almost halved.
Watch: AngloGold Ashanti's approach to climate change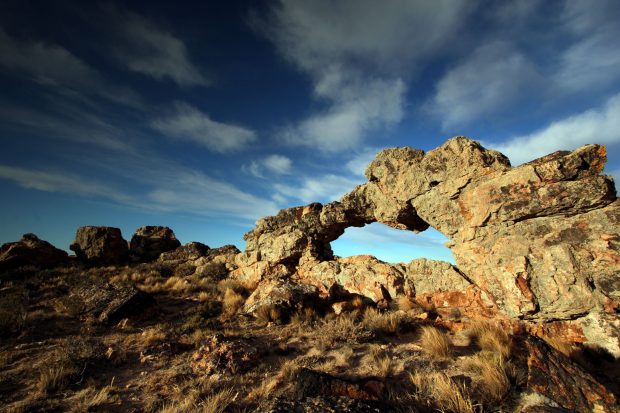 ICMM climate change commitment
In October 2021, AngloGold Ashanti committed collectively with members of the International Council on Mining and Metals (ICMM), to a goal of net zero Scope 1 and 2 greenhouse gas (GHG) emissions by 2050 or sooner in line with the ambitions of the Paris Agreement.
WATCH: CEO COMMITMENT
OPEN LETTER
NEWS RELEASE